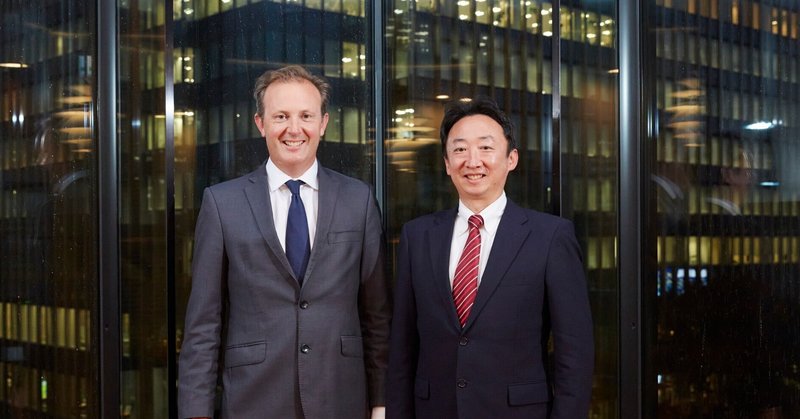 (English) Sustainability in UDC and New Zealand
Conversation between
Don Atkinson, COO, UDC Finance
(appointed to the role of UDC CEO effective 1 March 2023)
and
Fujiki Yasuhiro (Hiro), GM, Executive Officer, Group Overseas Business Division, SBI Shinsei Bank
(Note: Their job titles are at the time of interview)
Hiro: Hi Don, welcome and thank you for taking time out during your busy trip to Tokyo to discuss about Sustainability today. Firstly, for the benefit of the readers, may I ask you to provide a brief introduction of yourself.

Don: Thanks Hiro, it is great to meet the SBI Shinsei team and great to be on my first visit to Japan. My role at UDC is Chief Operating Officer – a position that covers marketing, products, strategy, and operations. I've been in this role for about three years and with UDC for 20 years. Prior to this role I ran our dealer and investment businesses and spent my early career in risk. I was also lucky enough to enjoy a mid-career sabbatical with Llyods bank in the UK.
Hiro: Both Japan and New Zealand have increased the focus on sustainability. Could you let me know what "sustainability" means to you?

Don: I think the simple answer is making sure that what we do today improves, rather than compromises, future generations. Sustainability of course has multiple dimensions; social, economic, political, environmental. Of these dimensions I see the environmental as the most fundamental, underpinning our economic, social, and political lives.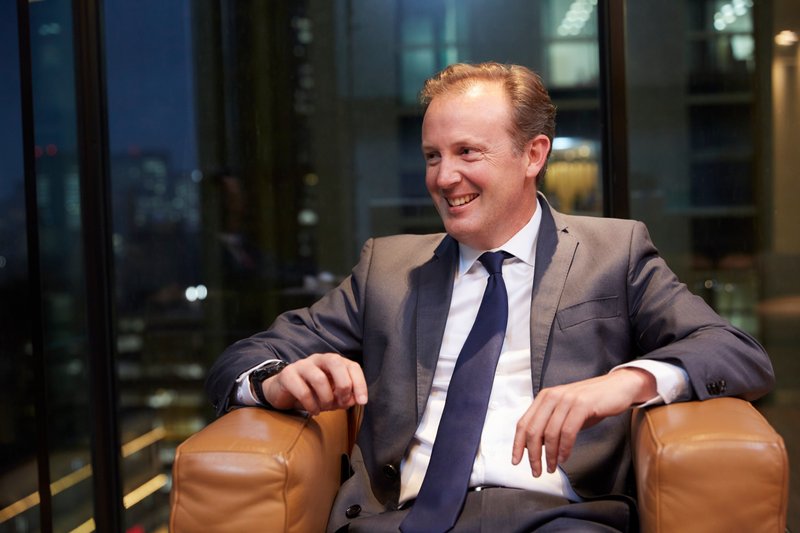 Hiro: Considering UDC is the largest non-bank financer including auto loans, can you provide your view on acceptance of EV compared to gas guzzlers and how the government subsidy is influencing the trend?
Don: EVs are now seen very positively in New Zealand. The debate has shifted from skepticism of the technology to discussions on economics and practicalities for individual users. I think the arrival of Tesla in NZ, with an attractive high performance and long-range product, was instrumental in making EV desirable.

The Government subsidies achieved two things:
1. EV ownership made economic sense for a sizeable portion of the population. On a total cost of ownership basis, EVs had achieved close to parity by 2020 in the premium market. With the subsidies, higher fuel prices and increased taxes on ICE vehicles, EVs are now a mass market proposition and close to 20% of car sales in some months.
2. The regulations also allowed manufacturers to release stock only available for markets with these types of regulations, which has helped supply.
That said, ICE engines will be an important part of our mix in the future. Our largest selling models are utes (utility vehicles) and we are yet to see a viable product in that space. The other issue that still comes up is towing. Kiwi's do a surprising amount of towing (tow bars are the #1 accessory) and there are still concerns about range when towing.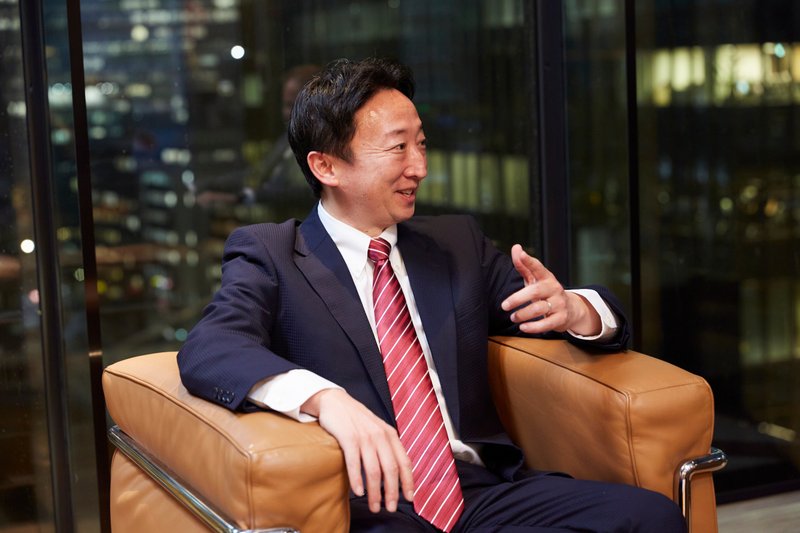 Hiro: New Zealand is having access to large natural resources and appreciate if you can share the awareness towards such initiatives including geothermal energy, solar energy etc. that should be applicable to Japan.

Don: We are very lucky with our natural resource endowment, particularly when you consider NZ is 70% the size of Japan but only has 5 million people (14 people/km2 vs 330 in Japan). 81% of our electricity is generated renewably and nearly all of our new builds are renewable. Hydro is the key contributor for base load, augmented by traditional thermal, wind and geothermal power.
New consents are dominated by wind farms, and we are also seeing consenting for our first large scale solar (and sheep) 'farms'. As a result of the clean generation, there is a very strong case for electrification of transport and machinery as the key pathway to reduce CO2 emissions.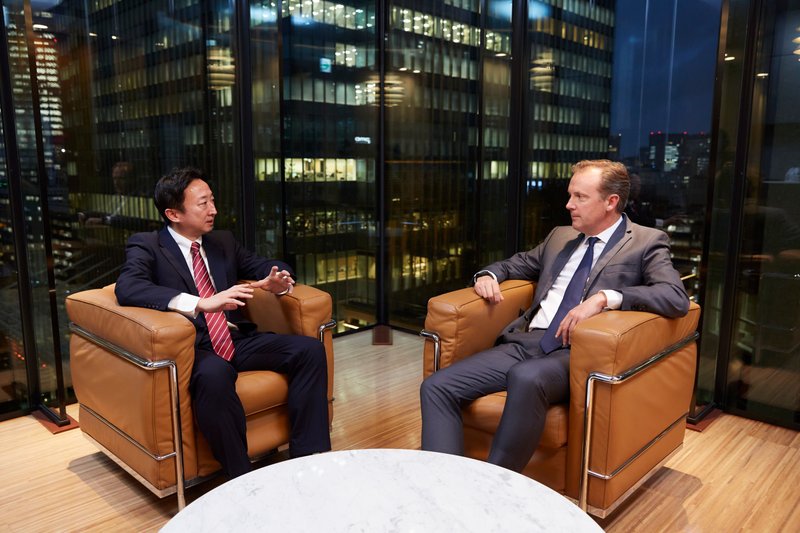 Hiro: During my assignment to UDC, one of the things that impressed me was diversity and empowerment of women. From my viewpoint, New Zealand is way ahead of Japan in these matters, as is clearly reflected in daily lifestyle where women leaders including Jacinda as Prime Minister (at the time of the conversation), over 38% of UDC Leadership team being women.
Secondly, even at the workplace you have multi-cultural and diversified workforce, there is good communication, efficient work practices and work life balance. Has this always been the case for New Zealand and how is it managed so effectively, can you state some key points as it would be of key interest for Japanese readers since we face similar challenges today?

Don: Not only the Prime Minister but also the Chief Justice and our Head of State (at the time of the conversation). We were the first country in the world to introduce universal suffrage, we have more woman than men as Members of Parliament and 59% of our university graduates are women – so we definitely have a track record as a country! From the 1970's onwards there was a lot of work from government and civil society that substantially broke barriers to equal participation in business with initiatives such equal pay legislation and child-care funding.

Within UDC we like to think of ourselves as meritocracy, albeit fostered by policies that guard against bias such as having female representation on all our interview panels. We also have a focus on networking with an internal networking group for senior women and also participate in the Financial Services Federation initiatives at an industry level. Wayne was proceeded by a female CEO, so there are no more glass ceilings left in UDC.

Culturally, NZ is very diverse with 20% of population 1st generation immigrants – indeed the modern country has been built on waves of immigration – so welcoming new people and cultures is just what we do. We're lucky that English is so widely spoken (and that math is universal)! At UDC we have quite a flat structure, hierarchy is not visible, and we have an open plan office which I think all helps.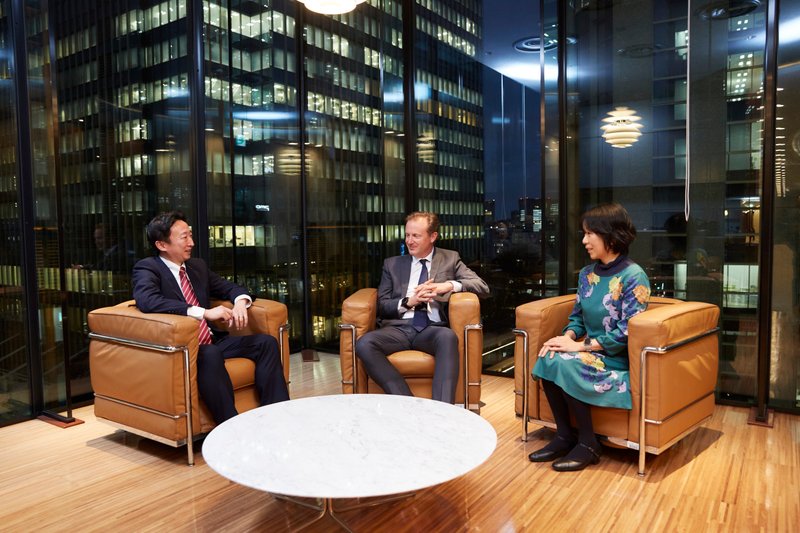 Hiro: What are the measures being taken in UDC for employee and business awareness towards Sustainability and through UDC staff especially front office to support the various initiatives in NZ for sustainability/cleantech?

Don: I see this in three elements Hiro.
Firstly, we're now measuring our own footprint and are making incremental changes to improve such as more fuel-efficient vehicles. There is a caveat on the results from last few years as we have been so COVID-19 disrupted.

Secondly the biggest difference we can make is helping our customers transition to low emissions assets. We have the ambition to be NZ's #1 cleantech financier. Some of this will happen naturally through our existing market share, for example as EVs are sold but we will also need new products and partnerships. Our Assured Future Value product was a good example of this, providing customers with confidence in future trade value of their EVs.

Finally, we need to tell our story to our investors. To that end we're working to understand the downstream impact of our lending. For example, we're now tracking the emissions profile of the vehicles we finance and can show a consistent drop in their weighted emissions per dollar of lending.
Hiro: Don, thank you for the wonderful insights. In terms of having the parent company in Japan, how do you foresee in terms of opportunities for cooperation between UDC and SBI Shinsei to enhance sustainability management?

Don: We are growing our understanding of SBI Shinsei aspirations and expertise. In terms of our own emissions, I feel like SBI Shinsei are a few years ahead of UDC on the journey and we certainly benefited SBI Shinsei's direction in capturing our Scope 1/2 emissions.
Secondly, we're interested in the product and platform related expertise SBI Shinsei Bank Group has. A couple of examples would be the solar financing that SBI Shinsei Bank has undertaken and Showa Leasing expertise in asset management.
Hopefully the same is true and we can share UDC's experience where we have good understanding of new asset classes and business models.
Hiro: Thanks Don and this is very great to hear, last question as an individual consumer, what kind of actions do you take towards sustainability?

Don: Probably not as much as I should! We're lucky (by Auckland standards) to have a good section so we can compost and grow a reasonable portion of our own fruit and vegetables. We're also getting there on electrifying our lives -I've traded my petrol chainsaw in for battery electric one – I suspect the same thing will happen with my next car…

---
■Japanese version👇